​Whether we're big cats or little cats . . .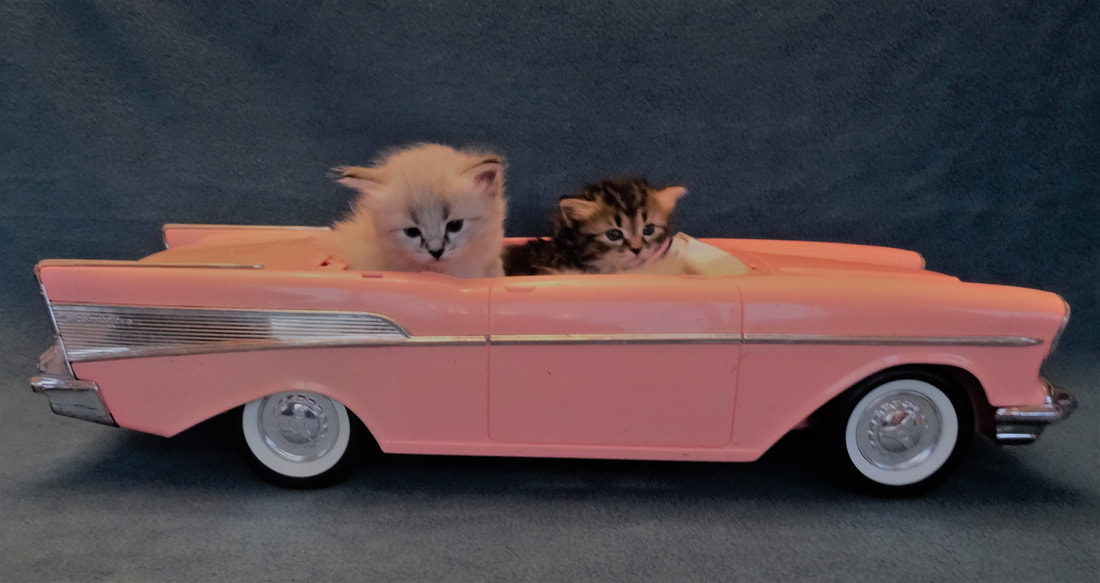 We all like to go to cat shows!
---
TICA International Cat Show in Portland, Oregon
January 29-31, 2016
RW QGC Dylan continues to meet interesting people as well as rack up points and another final.

Our young male, recently acquired from Russia, Nikolasha Svyataya Rus, is new to the cat show world. "Nicky" seems surprised that so many people need to handle him.​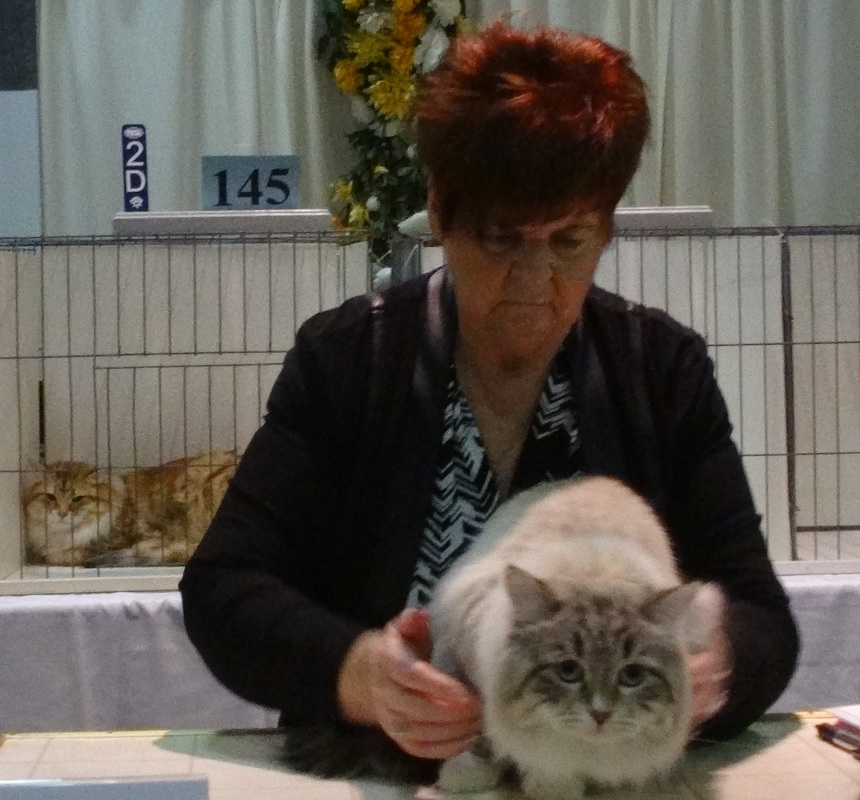 Judge Yvonne Patrick (Canada)
---

At the TICA NW Regional Cat Show in Canada Sept. 5-7, 2014

The "tree-top" award goes to Dylan for getting 3 finals
and his championship in his first show as an adult.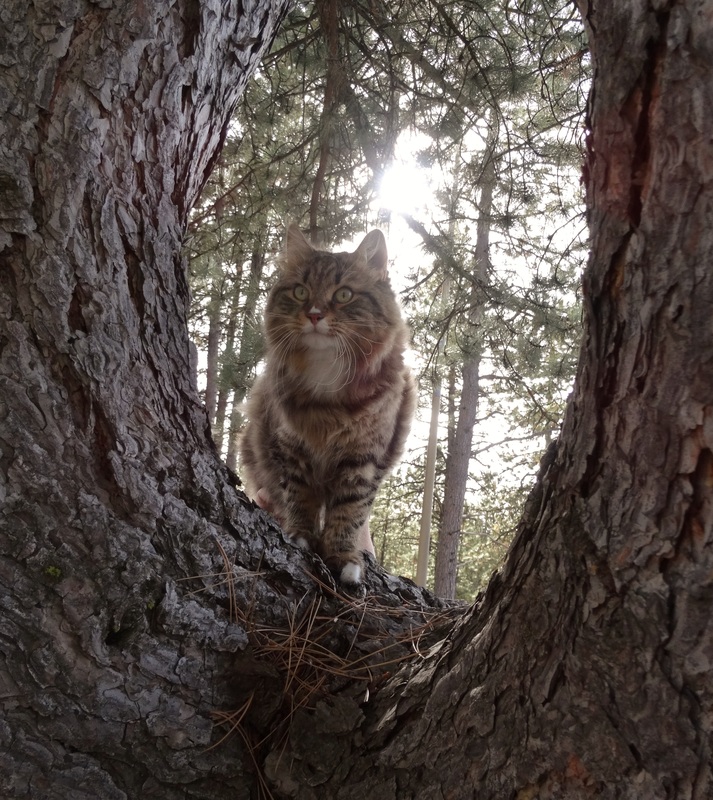 Jozef Sibirskaya Rapsodia

won his championshiop ribbon at the TICA SW Regional Show in Tucson, Arizona on

7-29-12 at the age of 8 months old.

Although we expect to continue his show career, Jozef is currently being a busy father to two litters of kittens! He is extremely gentle and patient with them, and watches over them just as carefully as their mother.

Photo courtesy of Tatiana Vasilyeva.

Iola Vizantiysky Podarok

won her first trophy (above) for best of breed (WCF) in Moscow, Russia when she was a
7-month old kitten on 2-18-12.